Site Map - Map to Park - Join the Friends - Links
Events on Stanley Park and Salisbury Woodland 2016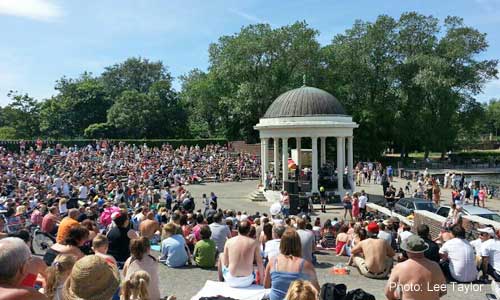 Volunteers always wanted to assist with the bandstand events.
Bandstand and Other Events
Musical groups wanting to play on the bandstand should contact Carole Thaw, via our Facebook page or using the instructions on there.
Keep looking, things change.
2016

Free live music shows on the bandstand, events in the Italian Gardens, Visitor Centre and around the park.

Click here for a pdf version of the list below

Sun, 28th August, Stanley Park Classic Car Show in the Italian Gardens.

Sunday 28th August 11am Blackpool Heritage Guided Tour of Stanley Park, booking essential. See their website.

Sun, 28th August, Soul in the Park on the bandstand. 1pm to 4.30pm

Monday 29th August, Mod Life Crisis, Cartoon Food, 1pm to  4.30pm

Sun, 4th Sept   Brother Rabbit & Martini Blonde 1pm to 4.30pm

Sun, 11th Sept, Kazoobian & Friends, 1pm to 4.30pm

Sun, 18th Sept,  The Best of Classic Rock from Twelve Paces, 1pm to 4.30pm

Sun, 25th Sept, Mr Mel's Big Chill at the Bandstand, Happy Daze, Don't Panic, Sofa Kings, April Moon, 1pm to 4.30pm.

Fri & Sat 30th Sept and 1st Oct MacMillan Coffee Morning.
LOVE PARKS WEEK
Friday evening July 22nd to Saturday afternoon July 30th. Thanks to all who came hope you enjoyed it.
Visitor Centre
Heritage Exhibitions in the Visitor Centre (as well as the usual environment displays).
The Visitor Centre: From May open Wed to Sun 11am to 3pm.
It is also open for hire, please see here.
Jessica Harwood on hippymrmel's great YouTube collection of over 25 videos at the park. Summer days to remember.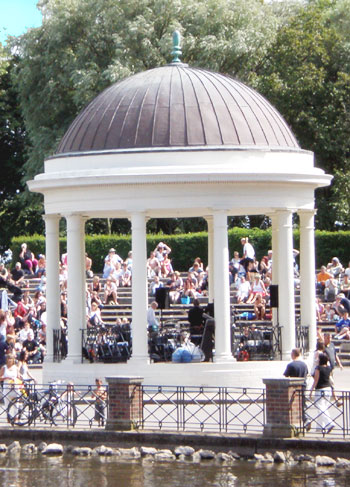 All events subject to change/cancellation based on artist availability/weather. Keep up to date on our Facebook page.
If you know of any bands or performers who are interested in playing, please contact us via the Facebook page.
To keep up-to-date follow us on Facebook by clicking on the 'like' button below.
Want to organise your own event?
Parks are ideal venues for a range of indoor and outdoor corporate and community events. If you are interested in organising your own event on Blackpool's parks and open spaces, we would like to hear from you. Please contact our friends at Blackpool Council's Parks and Green Environment Department to discuss your ideas and to obtain a Park Events Application Pack.