Friends of Stanley Park and Salisbury Woodland, Blackpool
About Stanley Park
Grade II* listed.
Click here to view Park Life in a Pandemic
Click here to view Salisbury Woodland
Stanley Park is a masterpiece of landscape design and historical splendour. Known as one of the regions finest parks and voted Blackpool?s most favourite location, the three hundred and ninety acre park is a landmark in its own right, offering a magical blend of architecture, horticulture and recreation. The naturalised backdrop of woodlands and lakes embraces visitors and transports them to an environment rich in tranquility. The park abounds in wildlife and its features appeal to the naturalist, the plant lover or one who would do nothing more than relax in elegant surroundings. The park been registered Grade II* on the National Register of Historical Parks and Gardens as well as been nominated a National Green Flag Award.
History
Blackpool Mayor and MP Sir Albert Lindsey Parkinson acquired the land for parkland in the 1920?s. The Council subsequently commissioned its design to renowned architects T.H. Mawson and Sons. The park was officially opened in 1926 by the 17th Earl of Derby and Sir George Edward Villiers Stanley, in whose honour it was named. The park received Grade II* status on the National Register of Historic Parks and Gardens in 1995 and benefited from a five million pound Heritage Lottery Fund restoration in 2007.
Gardens and Landmarks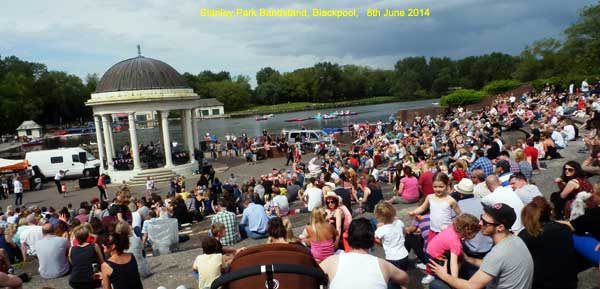 Delightful horticultural displays can be found throughout the park. Do not miss the Italian Gardens, water fountains, statues, Rose Gardens and Remembrance Garden. Admire the impressive Cocker Tower, a memorial to Blackpool?s first Mayor Dr William Cocker, bandstand and ornamental bridges over the lake.
Dining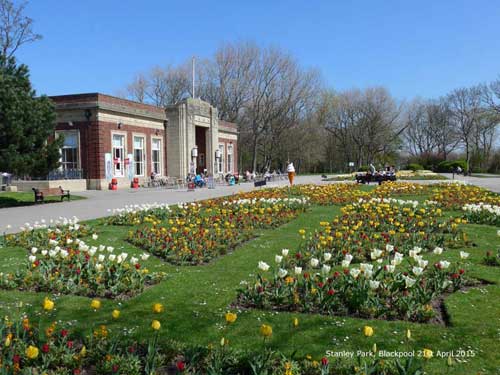 Boasting one of England?s finest examples of Art Deco design and attracting interest from period enthusiasts, the Art Deco Caf? is a unique, historic restaurant offering spectacular indoor and alfresco views of the park. Sample light breakfasts and snacks, hearty lunches, formal dining and inclusive party nights. Alternatively, grab an ice cream or a drink from one of the kiosks dotted around the park.
Family Fun
There is a dazzling array of family events and attractions. The award winning Blackpool Model Village and Gardens is guaranteed to bring smiles and laugher to visitors whilst they marvel at the many handcrafted models set within attractive gardens. Enjoy the park in a more gentile fashion by hiring a boat to explore the parks expansive lake. For those who like a less energetic experience, travel on the children?s shuttle train or have a picnic! Participate in one of our many events including guided walks, children?s activities, shows and musical extravaganzas.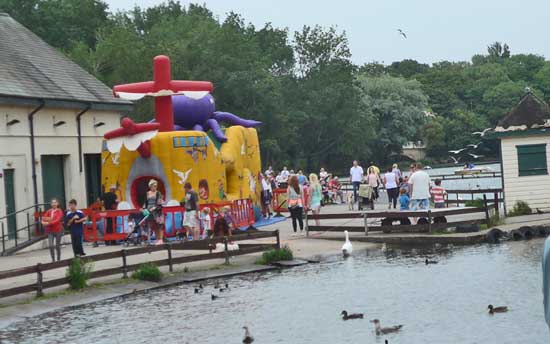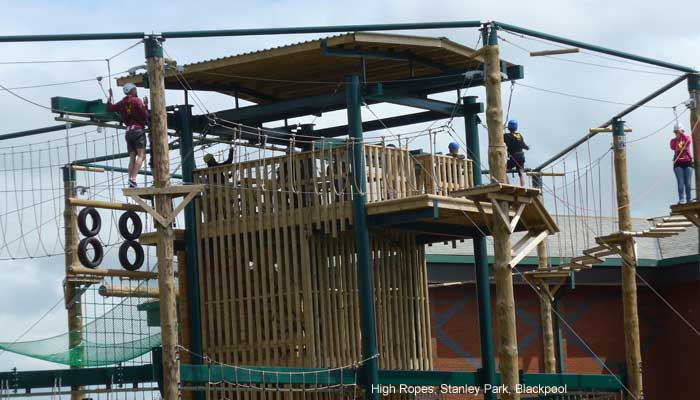 Sport and Play
Stanley Park has a long sporting history and offers the best facilities in town including tennis, trampolines, skateboarding, BMX, pitch and putt, trim trail, bowling, basketball, football, rugby and play facilities for children of all ages. The park contains its own Stanley Park Golf Course designed by famous architects Harry Shapland Holt and Dr Alastair Mackenzie, Blackpool Cricket Ground, Athletic Arena and Blackpool Sports Centre. You can also undertake fishing in the lake in designated areas, pay at the Lakeside Ice Cream Stall.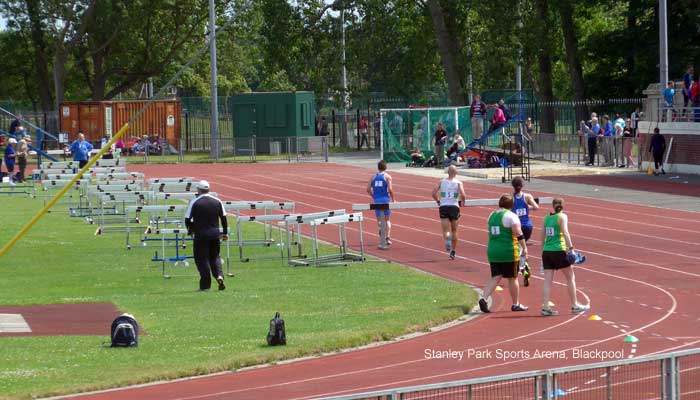 Opening Times
Stanley Park is open all year, from dawn till dusk.
The Visitor Centre is open Tuesday to Sunday in season and on certain days in winter.
Updated: 13 September, 2021