This is the Home Page of the

Friends of Stanley Park
and Salisbury Woodland
Blackpool
Established July 2002
Welcome, please join us in 2015.

We are a friendly group who work with the co-operation of Blackpool Council to make the park as attractive and interesting as possible. If you are interested in joining us or working as a volunteer please contact us.


Sunday 29th March 11am, The Resolution Run for the Stroke Association. Please enrol and join in. Walk or run. Click here to visit their website.
The list of free shows on the Bandstand is now shown on our events page. Click here.
Hire the park or the Visitor Centre, click here for details.
Easter Fair Sunday 5th April 11am in the Visitor Centre.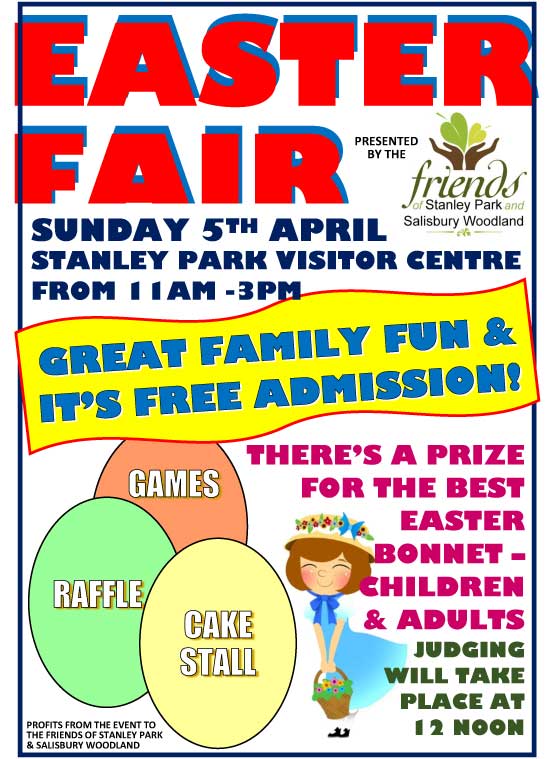 Next Friends of Stanley Park Meeting 18th April at 2pm in the Visitor Centre.
Visitor Centre Opening Hours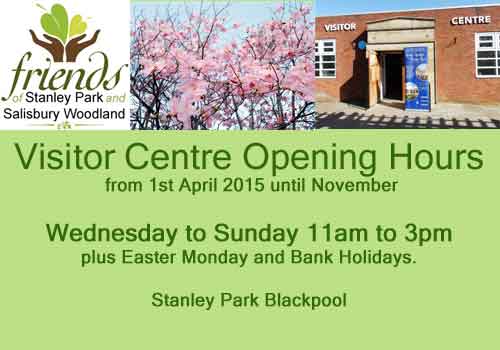 Hire the Visitor Centre, click here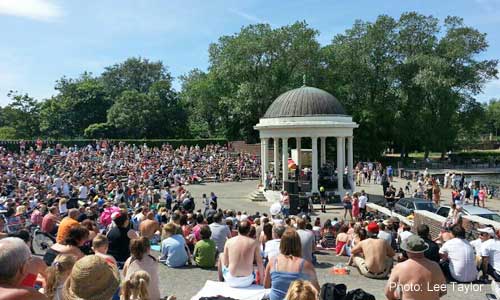 Photo: Beautiful day at the packed bandstand 14th July 2013, Belvadere, Poundstone, Rupert Fabulous.
(yes it's Belvadere with an 'a').

These Scottish visitors to Stanley Park had a great day and made a great YouTube video in July 2012:
Heritage Walks in Stanley Park and at the Winter Gardens. Click here to read more.
On our website you can find out all about the work of our group as well as keep up to date with events, projects and developments on Stanley Park and Salisbury Woodland.
We welcome any comments on our website as well as our green spaces, so please don't hesitate to contact us. Our Facebook page 'Friends of Stanley Park - Blackpool' can be found on the news page.
Walks in the park and round about, click here
Postal Address: Friends of Stanley Park & Salisbury Woodland, c/o Parks & Green Environment Service, Stanley Park Offices, West Park Drive, Blackpool, FY3 9HU.

Tweet to us @BlackpoolFoSP
Please join our Facebook page by clicking on the 'like' button below.
Link to our Facebook Page - Friends of Stanley Park - Blackpool
This website looks best in the latest versions of browsers