This is the Home Page

Friends of Stanley Park
and Salisbury Woodland
Established July 2002
Blackpool
Headlines:
Bandstand Monday 27th May 12.20 to 5pm. Six local bands in Springstock. Should be great, don't miss it. Free.
Stanley Park's latest addition. The Charlie Cairoli statue in the Rose Garden. The Rose Garden was one of Charlie's favourite places. The statue was unveiled on 21st April in a ceremony attended by the Mayoress, Councillors, Charlie Cairoli Jnr, the artist Brian Nicholson and a crowd of well-wishers.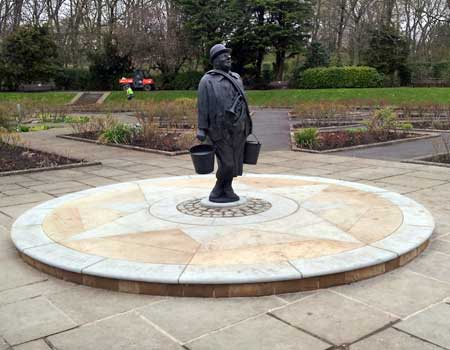 We are a friendly group who work with the co-operation of Blackpool Council to make the park as attractive and interesting as possible. If you are interested in joining us or working as a volunteer please contact us.
Friends of Stanley Park meet on the 3rd Saturday of every month (except June 2013) in the Visitor Centre. Join us, non-members welcome.
Meeting dates: 29th June. At 2pm.
News for 2013 on the Stanley Park Bandstand and Italian Gardens
Bandstand
Monday 27th May

Springstock - local bands

12.20pm to 5pm

Featuring:

Linda Lawson - acoustic guitar and vocals

Bandit - 60's style pop / rock. More than a smattering of Beatles songs!

Steamy - contemporary rock and pop duo.

Frankie & Johnny - good time rock and pop with female vocals.

Repeater - late 50's rock & roll - remember to bring your jiving shoes!

April Moon - Canadian band (ex The Magic Trees) - modern original rock with some classic covers!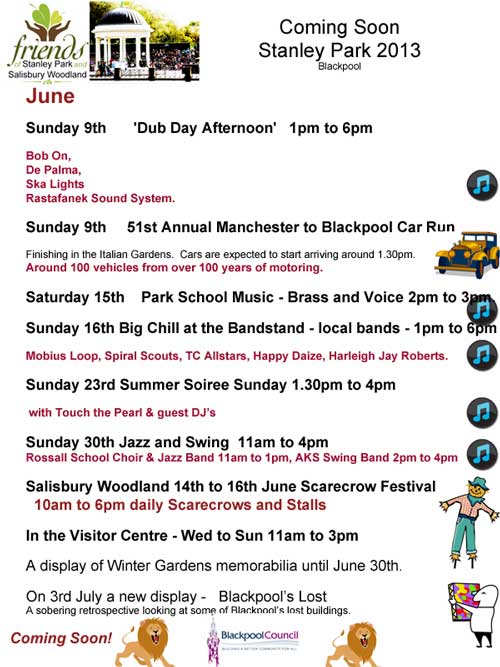 The full programme for the bandstand, visitor centre, Italian Gardens and Salisbury Woodland is on our events page. Click here.
Love Parks Week July 27th to August 4th. Booking required. Fun for all the family, bush craft, bug hunts, archery. Click here.
Stanley Park Visitor Centre Exhibitions
Photo of one of the displays, posters of the past. Also plenty of exhibits: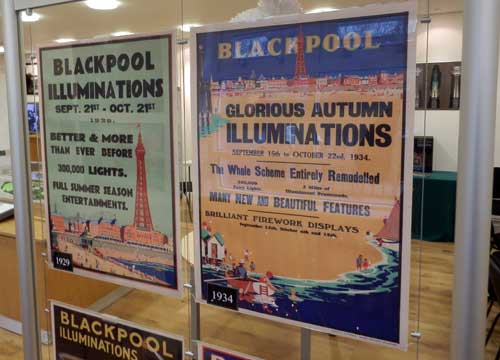 The latest exhibition 16th March to 9th June. A display of Blackpool Winter Gardens heritage in the Visitor Centre, Stanley Park.
12th June to 22nd September - Lost - A sobering retrospective looking at some of Blackpool's lost buildings.
26th September to 1st December - Landscape Masterpiece - An exhibition on the design and later development of Stanley Park to celebrate the launch of a digital book on Stanley Park's history.
4th December to 2nd February 2014 - Dug In - Highlighting recent research, this exhibition will uncover the secrets of the fogotten World War 1 training trenches under Watson Road Park.
Photo of the proposed children's playground: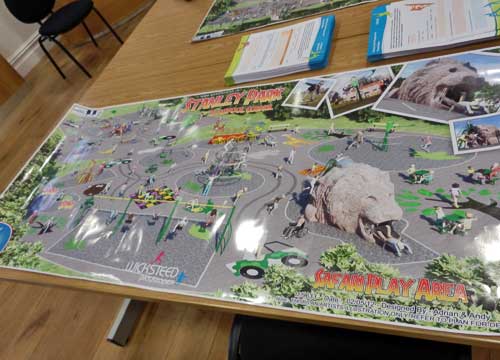 These Scottish visitors to Stanley Park had a great day and made a great YouTube video in July 2012:
2013 Public Holidays
Easter: Good Friday 29th March, Easter Sunday 31st March, Easter Monday 1st April.
Early May Bank Holiday: Monday 6th May,
Spring Bank Holiday: Monday 27th May.
August Bank Holiday: Monday 26th August.
Our Christmas Fair was a big success, with a big turn-out. Thanks to all who came along. The takings were approaching £1000 which is a lot more than last year.
Donations and prizes were received from ------
The Art Deco Cafe, Stanley Park.
Blackpool Sandcastle Water Park.
Belle Vue, Whitegate Drive.
Winter Gardens.
Print it, Whitegate Drive.
Tesco.
Halsalls Toys Fleetwood.
Co-op, Whitegate Drive.
Whitworths Chemist, Whitegate Drive.
Feblands.
Music on the Bandstand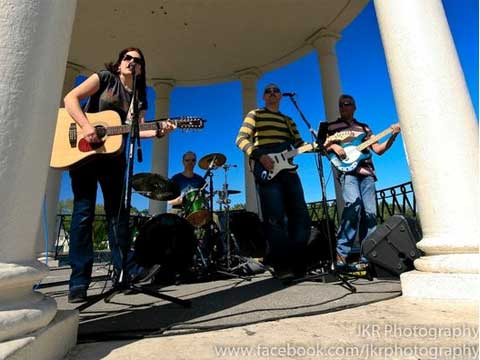 Friends of Stanley Park meetings will be held on Saturday afternoon at 2pm as listed on the Meetings Page
Heritage Walks in Stanley Park and at the Winter Gardens. Click here to read more.
Heritage Guided Tours of Stanley Park.
Click here to read about dates and times.
Click here for meetings and talks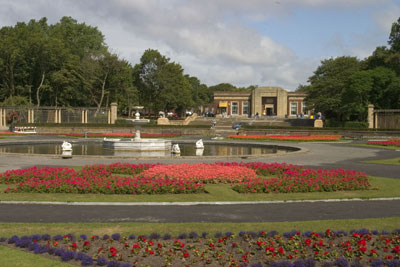 On our website you can find out all about the work of our group as well as keep up to date with events, projects and developments on Stanley Park and Salisbury Woodland.
We welcome any comments on our website as well as our green spaces, so please don't hesitate to contact us. Our Facebook page 'Friends of Stanley Park - Blackpool' can be found on the news page.
Walks in the park and round about, click here
Postal Address: Friends of Stanley Park & Salisbury Woodland, c/o Parks & Green Environment Service, Stanley Park Offices, West Park Drive, Blackpool, FY3 9HU.

Please join our Facebook page by clicking on the 'like' button below.
This website looks best in the latest versions of browsers